Molding
We have a molding capacity of 1500 tons in 3 shifts. It is distributed in 4 lines of work:
Line 1: Cores
Line 2 / Line 3: semi-automated system for medium and small size pieces.
Line 4: Versatile manual system for large and complex parts (up to 150 "x 150").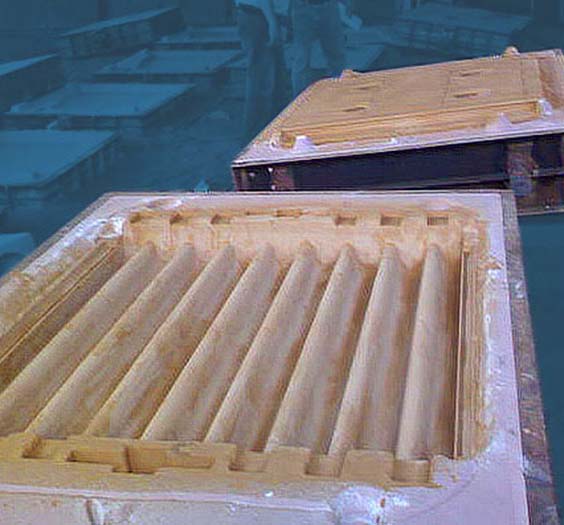 Continuous sand mixers with resins are used to harden and make the molten metal resistant to the mold.
Aware of the environment, we recycle the sands that are used in our plant, and the fines are collected through collection sleeves, controlling environmental emissions.
Control of new sand and recovered sand to be used is carried out, under the control of parameters that ensure the necessary properties (permeability, gas emission, hardness). These mechanical equipments in combination with the mastery of the personnel with more than 20 years of experience produce molds according to international standards at a high speed.
The versatility of the models allows for large quantity requests and single orders as well.